Vin Du Lac Bistro has its our own vegetable and herb garden to offer you the freshest dishes possible.
The restaurant menu is updated quarterly to highlight seafood, foraged and harvested foods, fresh cheese and other delicacies as they come into season.
Family Friendly | Dog Friendly | Children's Menu | Live Music Saturday Evenings
JOIN US!
Sunday: 12:00 – 8:00 pm
Monday: 12:00 – 6:00 pm
Tuesday: 12:00 – 6:00 pm
Wednesday: 12:00 – 8:00 pm
Thursday: 12:00 – 8:00 pm
Friday: 12:00 – 8:00 pm
Saturday: 12:00 – 8:00 pm (Live Music 5-8pm)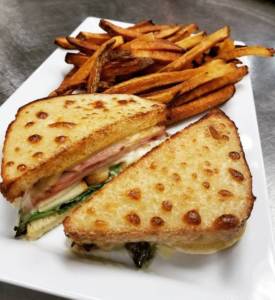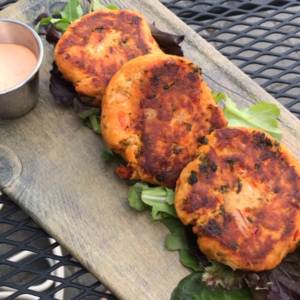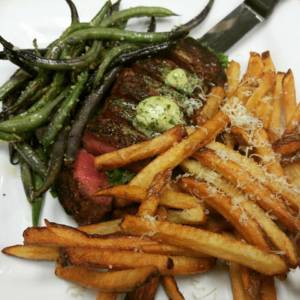 New Reservation Policy
 Vin du Lac will be switching to a Walk-In only system for the busy summer season. Please call tel:509-682-2882 thirty minutes prior to your desired seating time; we will put you on the Waiting List and let you know your approximate wait time. Thank you!
Wine Club Members
Please call us by 5:00 pm for priority seating!
Groups of 8 or more
We always do our very best to seat groups of eight or more together, however, due to our limited patio and bistro space, it is likely groups of this size will be seated at different tables. Please call by 5:00 pm for availability and wait list. Thank you for your understanding.
Catering
Vin Du Lac's lovely grounds and patio overlooking Lake Chelan are available for your wedding, event, private dinner or private wine tasting.
More Info.